Past Events
December 2017
RED VEIN ARMY, in partnership with RVA Krampusnacht, presents the 3rd annual Krampus Kinder Nacht toy drive! Once again we'll be taking toy donations for Scares That Care starting Thursday, November 23rd at Intermission Beer Company and lasting until Saturday, December 2nd at Citizen Burger Carytown. Please make sure the toys are NEW and UNWRAPPED. Look for our Krampus-themed toy box! "Scares That Care!" Inc., is an IRS approved, 501(c)(3) charity. Founded in 2006, "Scares That Care!" to date has raised and donated over $120,000 to organizations that treat sick children and families in need.
You can drop off the toys at the following dates/locations...
11/23-11/30 @ Intermission Beer Company
12/1 @ Gallery5... 7pm-10pm
12/2 @ Citizen Burger Carytown... 12pm-8pm
For more information on RVA Krampusnacht, please visit the event page at RVA Krampusnacht Event Schedule.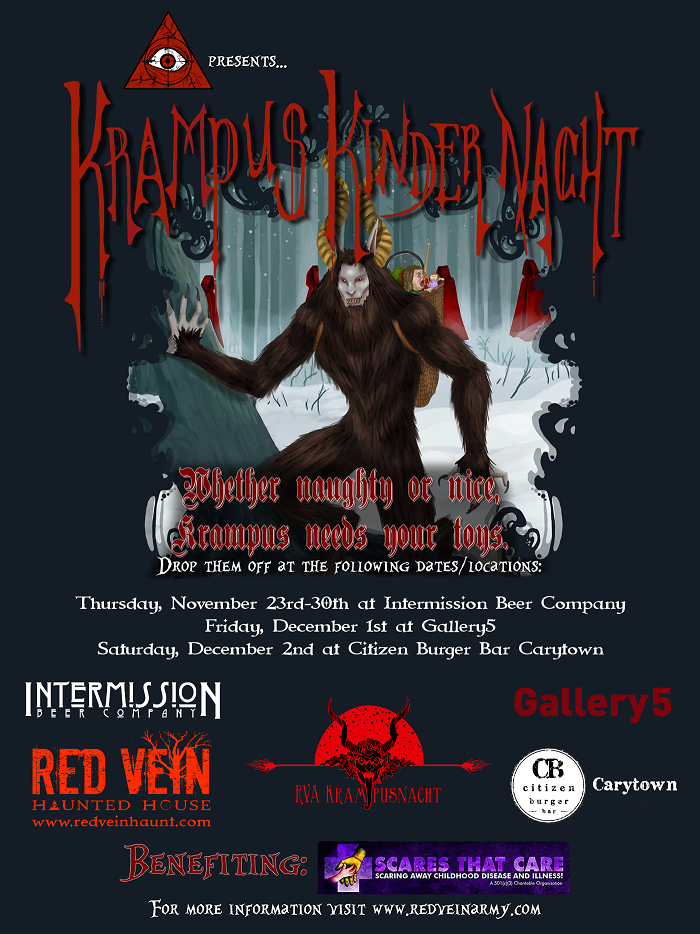 October 2017
It's October in Virginia... which means it's time to experience year 2 of RED VEIN Haunted House! This year we're BIGGER and BLOODIER with a brand new, expanded, indoor haunted house and a redesigned outdoor corn maze. Located at Hanover Vegetable Farm, which is just 10 miles from Short Pump and 20 miles from downtown Richmond. RED VEIN Haunted House combines an immersive storyline, realistic sets, and extreme scares. The haunted attraction includes multiple haunts, as well as a 3 minute Escape Room.
For more information, please visit www.redveinhaunt.com.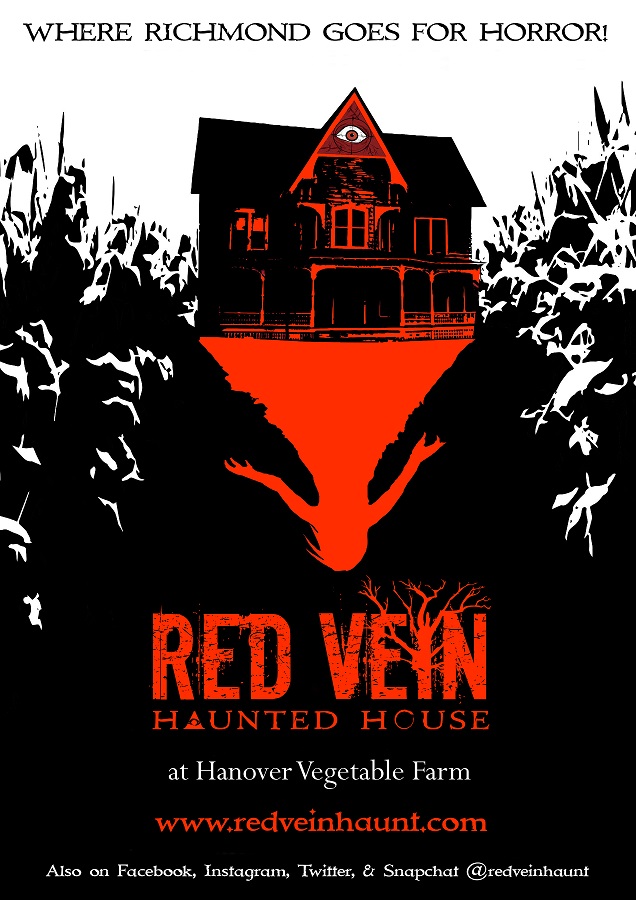 May 2017
Join RED VEIN ARMY and STRANGEWAYS BREWING for Spring-O-Ween Part 2... a Halfway to Halloween celebration! Just like last year, throughout the weekend, RED VEIN ARMY will be running a 3 minute Escape Room. And with it being Halfway to Halloween, you never know what surprises and scares await around the corner. Spring-O-Ween will be held at Strangeways Brewery (2277 Dabney Road, Richmond, VA 23230) and run Friday, May 5th from 8pm-10pm and Saturday, May 6th from 6pm-10pm. The weekend will also consist of prizes for costumes, and much more! The Escape Room will be located in the back tasting room space, next to all the brewing equipment and barrels. Spring-O-Ween is brought to you in part by RED VEIN Haunted House and RED VEIN Escape.
For more information, please visit the Spring-O-Ween event page.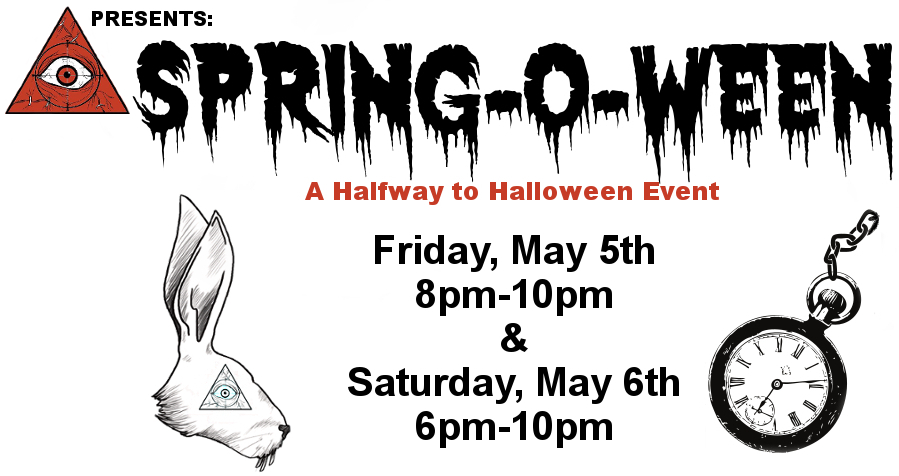 April 2017
RED VEIN ARMY had another baby. Introducing our brand new 3 minute escape room, which will debut at Spring-O-Ween in May, open various festivals this summer at Hanover Vegetable Farm, as well as open all October at RED VEIN Haunted House! Go to www.redveinescape.com for more details, as well as the escape room social media pages... Facebook, Twitter, and Instagram.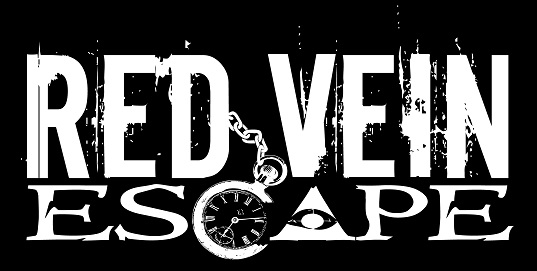 March 2017
We're now a couple months into 2017 and we've been very busy in the RED VEIN world! The first bit of news we'd like to share is the brand new logo for our haunted attraction. Check it out! Think it'd look pretty good on a t-shirt? We can't wait to show you what else we have planned for haunt season. Make sure you're following RED VEIN Haunted House on Facebook, Twitter, Instagram, and Youtube for all the latest updates.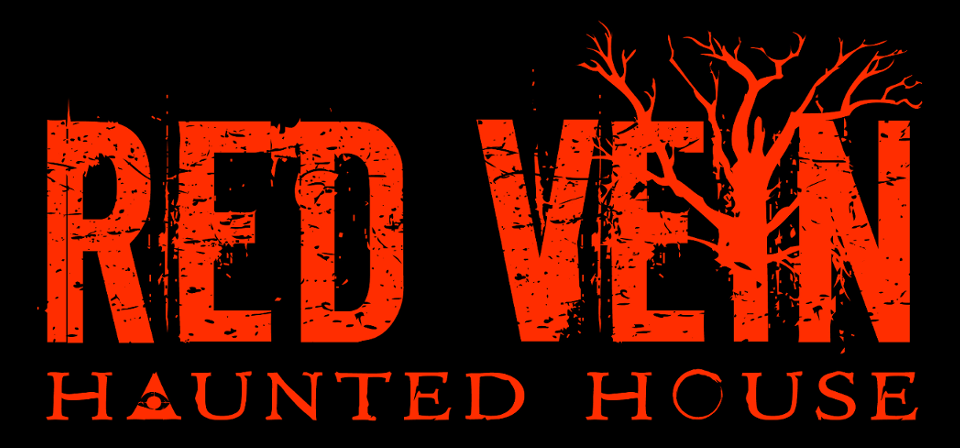 February 2017
Want to celebrate those witchy women in your life? February is Women in Horror Month and RED VEIN ARMY will be capping off the celebration with a special event at Blue Bee Cider. Make plans to come out Sunday, February 26th from 4-6pm and celebrate Wicked Women of Richmond! We've partnered with gals from the foul-mouthed comedic podcast, Mouthy Broadcast, to bring you an informative and entertaining live recording with a panel of creeptastic local ladies. Find out details on all the horror happenings in our city, how RVA is a fantastic spooky backdrop for creative women, and everything else in between for what is sure to be a fun discussion. Of course, it wouldn't be a RED VEIN event without frights. As you sip your cider within the walls of Blue Bee's beautiful and historic Scott's Addition location, hold tight to your glass and watch for those red cloaked individuals. Members of RED VEIN ARMY will be on hand for pictures in our custom photobooth, and are always looking to hand out some scares!
For more information on the live podcast, please visit the event page at Wicked Women of Richmond.